Welcome
to The Hazardous Realm
Hey, this is HazardX. You stumbled upon my mod repository, where I release most of my game mods and keep them archived.

Downloads of my mods on other sites are unofficial (but usually tolerated) mirrors that may be outdated. Download from here to make sure that you get the newest release.

Some noteworty entries in my collection:
GTA IV

scripting mods - most popular
The mods for GTA IV have quickly become the most popular ones i've ever created, standing now at over 1 million downloads just from my site (not counting all those unofficial but tolerated mirrors).
•
GTA4 .Net ScriptHook
- Write ingame GTA IV scripts in any .Net language.
•
GTA4 GrabScript!
- Attach yourself to cars and helicopters.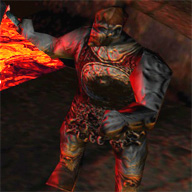 Die by the Sword

modding - my personal pet project
Die by the Sword, released 1998, is still a very unusual and unique game. The game's VSIM technology allows you to directly control the character's weapon arm movements and have the game's ahead-of-its-time physics react to it. An enemy strike blocked by your defensive move, a limb severed by a well placed slash, that's all the more rewarding when you actually controlled the move yourself in every way. It earned this game a special place in my gamer heart.
It became the first game for which I made mods in 1999, and I sporadically still work on it to this day. Especially my
DBTS Xtended
mod has grown extensively and fixes bugs and incompatibilies with modern PCs, adds and extends game features, provides vast new modding capabilities and even adds a new graphics engine for the game.